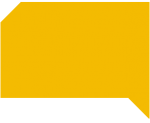 Project Description
Service-User Consultant / Bank Crisis Support Worker 
7 hours – flexible through the week, some evening and weekend work.  Contract will initially be until 31st March 2020
Employed by Leeds Survivor Led Crisis Service.  NJC Scale 6 point 19, rising to point 20 after 6 months.  Salary: £24,799 – £25,295 pro rata – actual starting salary £4,691; plus overtime from bank crisis support work.
Leeds Survivor Led Crisis Service (LSLCS) has been in partnership with the Leeds Personality Disorder Managed Clinical Network (PDMCN) since 2008, providing out of hours support to people who may be in receipt of services of the network.
From April 2018, this partnership was extended to LSLCS delivering the service user involvement work of the PDMCN.  This draws on the expertise of LSLCS in survivor leadership, engaging visitors who other services may struggle to support and supporting visitors to make a meaningful contribution to the running of our services.
We are looking for someone to work with PDMCN clients to engage them with service-user involvement work.  The post holder will work 7 hours per week, which will need to be worked flexibly across different days.  They will work in collaboration with PDMCN workers to directly support their service users to engage with involvement work.  They will work alongside the LSLCS Operational Director, who will provide leadership to the project and support the Clinical Governance function of the PDMCN; and the LSLCS Comms Lead, who will be developing communications within involvement at the PDMCN and externally.
Please note – it is a requirement of this post that the post holder also works as part of the LSLCS bank staff team, undertaking a minimum of two shifts per month, which are paid for separately from this project.  This is to remain rooted in LSLCS philosophy and therapeutic practice and to support the development of relationships with people who use the services of both LSLCS and the PDMCN.
Closing Date:  9am, Mon 1st July                   Interview Date:  Mon 8th July
Email survivor.led@lslcs.org.uk for an application pack.
For further information please call Richard Barber on 0113 260 9328