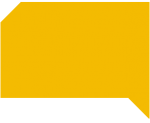 Project Description
Young People's Crisis Support Workers to work within our Safe Zone service
The following posts are available.  Please state on application which posts you are applying for and we are also looking for Bank Staff to join our team.
Post 1: 10hrs working Monday and Thursday 5.30 – 10pm
Post 2: 10hrs working Sunday and Monday 5.30 – 10pm
Both posts include hours to attend monthly reflective practice / team meetings / supervisions.
NJC Scale 6 Pt 19-23: £25,481 – £27,741 (FTE).  Actual starting salary £6,887.
Bank Staff: S6 Pt 20 £13.47 + 12.07% in lieu of Holiday Pay
Safe Zone is an innovative non-medical crisis service for young people aged 11-17.  The service opened in April 2020 right at the start of the pandemic.  Safe Zone opens 3 evenings per week (Monday, Thursday and Sunday) for young people to access at times of emotional distress and crisis.  The service runs from The Market Place on a Monday, Thursday from Dial House and Sunday from LS – TEN.
The role of the Crisis Support team is to provide a range of face-to-face, practical and emotional support to young people in acute mental health crisis.  Support is also offered to parents/care-givers of young people visiting the service who themselves maybe in crisis.  The role of the Crisis Support Workers is to support young people in crisis, as well as their parent/carers who may be in attendance and also to support the Senior in creating a safe supportive environment.
Safe Zone is part of Leeds Survivor Leeds Crisis Service group of services.  Leeds Survivor Led Crisis Service (LSLCS) is a mental health charity, founded in 1999.  We provide services which are predominantly out of hours and that supports people including young people in acute mental health crisis, as an alternative to psychiatric hospital, A&E, police contact and other statutory provision.  LSLCS provides a person centred, survivor led alternative to mainstream psychiatric care and the medical model of treating distress.  LSLCS specialises in supporting people at high risk of suicide and/or self-injury, who are survivors of trauma.  More information about the organisation and its services can be found at www.lslcs.org.uk
Leeds Survivor Led Crisis Service is a survivor led organisation and personal experience of emotional distress is an essential criteria for the posts.
For an informal discussion about this role, please contact Emma Holmes CEO on 0113 260 9328 or email emma.holmes@lslcs.org.uk
Closing Date: 12 noon, Monday 8th November          Interview Date: week commencing 15th November
For an application pack, download here, email survivor.led@lslcs.org.uk or phone 0113 260 9328