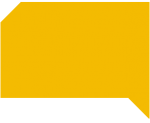 Project Description
LGBT+ Group Support Worker 
8 hours per week – Fridays 10:30 – 2:30 and other hours through the week, some evening work.  
NJC Scale 6 point 19, rising to point 20 after 6 months etc.  Salary: £24,799 – £26,999 pro rata.  Actual starting salary £5,362
We wish to recruit an LGBT+ group worker to facilitate our weekly peer support group for people from the Lesbian, Gay, Bisexual and Transgender communities and to undertake outreach to the LGBT+ population to promote the services of LSLCS.
This role will include:
Every Friday 11am-2pm to facilitate the LGBT+ Group at Dial House, Halton.
Facilitation of the LSLCS Trans & Non-Binary Group at MESMAC (this will include some evening work – days and frequency to be confirmed once in post).
Outreach to promote LSLCS services to the LGBT+ community
Attendance at a 4 hour Reflective Practice evening meeting once a month.
We are seeking someone with personal experience of mental distress, substantial experience of both facilitating group work and supporting people from the LGBT+ community with their mental health.  This role will require a candidate who is able to work their hours flexibly, including evenings, to accommodate the needs of the service.
Closing Date:  9am, Tue 15th Oct                   Interview Date:  Fri 18th Oct
To request an application pack email survivor.led@lslcs.org.uk  or call 0113 260 9328