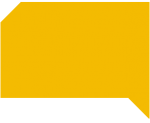 Project Description
Handyperson volunteer
We are looking for someone to support us with odd jobs at our offices. The role can be flexible in terms of times, and is on an 'as and when' basis, so great for people who are not always available at the same times every week.
Volunteer role title: Handyperson volunteer
Duration: Minimum 3 months
Location: Dial House, 12 Chapel Street, Leeds, LS15 7RW,
Hours: Approximately 10–20 per month as and when needed and available
Responsible to: Service Management and Volunteer Coordinator
About the role
Responsibilities
The role will be to assist with the housekeeping and DIY at Dial House. Examples of the tasks may include:
Putting up shelves.
Assembling furniture.
Repairing broken items.
Garden tidying/repairing of fences etc.
Painting and decorating.
Unpacking boxes.
Clearing and tidying storage areas.
Putting up curtains/pictures etc.
Experience
Experience of own mental health crisis.
DIY and repair skills.
Skills and qualities
Reliable.
Willing to undertake a variety of duties.
Training
The following training is available to all volunteers. It is not essential for this role that you attend all of the below, but if you have an interest in thesre areas and would like to meet other new volunteers then you are more than welcome to attend them all.
Safeguarding.
Confidentiality.
The Person-Centred Approach.
The Trauma-Informed Approach.
Vicarious trauma and how to look after your own wellbeing.
Personal safety.
Professional boundaries.
Suicide and self harm.
Support
Senior member of staff on site to respond to immediate concerns.
Contact details for Volunteer Coordinator, for issues or questions outside of supervision.
How to apply
Click here for an application form or contact Suzy Flattery for one at suzy.flattery@lslcs.org.uk or call 0113 260 9328.
Submit completed forms to Suzy.