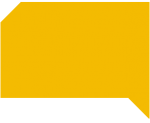 Project Description
Crisis Support Worker / Shift Coordinator (Dial House @Touchstone and Connect)
24 hours per week
5:30pm-12:30am Tuesday and Thursday at Dial House @Touchstone and 5:30pm-2:30am every Friday on Connect, plus attendance at a monthly reflective practice group and team meeting (every 2nd Wednesday 6:30–10:30pm)
NJC Scale 6 Point 19-23 (new 2019 NJC scale – previously 26-29)  £24,799 – £26,999 (pro rata).  Actual starting salary £16,085. 
Dial House @ Touchstone is open 6pm-12am Tuesday and Thursday nights for people from Black, Asian and Minority Ethnic (BAME) groups who are in acute mental health crisis.
The project is a partnership with Touchstone and runs from the Touchstone Support Centre in Chapeltown.  All the staff at Dial House @Touchstone identify as being from BME groups.  This post is subject to a Genuine Occupational Requirement.  We are inviting applications from people who are from BAME groups.
Dial House, founded in 1999, is open 6pm-2am Monday, Wednesday and Friday-Sunday to support people in acute crisis.  Connect, our crisis helpline, opened in 2001 and is open every night from 6pm-2am, supporting people across the Leeds area, aged 13 and above.
We wish to recruit people with personal experience of mental distress and substantial experience of working with people from BAME groups with mental health problems, including working with people at risk of suicide and self harm.
Excellent support and supervision is provided.
Closing Date:  9am, Tue 28th May                   Interview Date:  Tue 4th Jun
To apply for a pack email survivor.led@lslcs.org.uk or phone 0113 260 9328