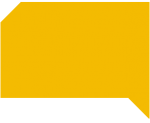 Project Description
Crisis Support Worker (BSL) – Bank
Bank Staff cover the absence of contracted staff.  Shifts are 5.30pm-2.30am (Monday/Wednesday/Friday/Saturday/Sunday)
£12.78 per hour plus 7.7% in lieu of holiday pay
We are always seeking Crisis Support Workers to work in Dial House on a bank basis to provide support to Deaf and hearing people.  Dial House is a crisis service which is open Friday, Saturday, Sunday, Monday and Wednesday nights from 5:30pm to 2:30am.
We wish to recruit people with personal experience of mental distress and substantial experience of working with people with mental health problems, including working with Deaf, BME and LGBT communities and with people at risk of suicide and self harm.
Applicants must have a qualification in BSL Level 3.
Excellent support and supervision is provided.
If you are interested in this role, please email survivor.led@lslcs.org.uk for an application pack or phone 0113 260 9328