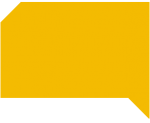 Project Description
Night OWLS Crisis Line Workers (current funding to March '23)
The following posts are available, please state on application which Post/s you are applying for.
Post 1: Sunday, Monday & Tuesday 10pm to 6am
Post 2: Wednesday, Thursday, Friday 10pm to 6am
Post 3: Wednesday 1.15am to 8.15am, Saturday 10pm to 6am
Salary: Posts 1 & 2: 25 hours a week NJC Scale 6 Pt19-23 £25,927-£28,226 (FTE).  Actual starting salary £17,518
Post 3: 16 hours a week NJC Scale 6 Pt19-23 £25,927-£28,226 (FTE).  Actual starting salary £11,212
All posts include 1 hour per week to attend monthly reflective practice and supervision.
LSLCS is a nationally recognised, multi award winning mental health charity, which provides an alternative, non-medical approach to emotional distress.  We provide out of hours services to people in acute mental health crisis, who may otherwise end up in psychiatric services, A&E, or other crisis and emergency provision.  Our flagship service (Dial House) has been running since 1999.  Our support services for Children and Young People include: a young person's face to face crisis service (Safe Zone); and a helpline (Connect), which includes a specialist service for 11-18 year olds (Teen Connect).
Night OWLS (Overnight West Yorkshire Listening Service) is a Children & Young People's Overnight crisis line, open 8pm till 8am every night of the year, to Children and Young People and their parents/carers, across the whole of West Yorkshire. After a successful Pilot, Night OWLS has received further funding until March 2023.
The role of the Crisis Line Support Workers is to work remotely (from home) to operate the overnight support line to enable Children & Young People, as well as Parents/Carers to access Person Centred Approach emotional support in times of crisis, to signpost or refer to relevant day time support services, to contain and manage risk and safeguarding issues and to support the promotion of the service. The service is accessed via phone, text and webchat, so a sound working knowledge of technology is essential.
For an informal discussion about this role, please contact Theresa Grant, Operations Director on 0113 260 9328 or email theresa.grant@lslcs.org.uk
Closing Date: 12 noon, Monday 22nd August
Interview Date: Thursday 25th August.
To apply for a pack email admin@lslcs.org.uk or phone 0113 260 9328