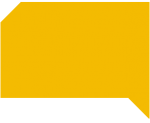 Project Description
Connect /Teen Connect Helpline Workers (Bank)
NJC Scale 5 Pt 13, £13.15 per hour (incl 12.07% in lieu of holiday) 
The role of the Connect/Teen Connect Helpline Worker (bank) is to work remotely (from home) on the Connect Helpline (including our Teen Connect service) providing support using the Person Centred Approach to enable Adults, Children & Young People, Parents/Carers to access emotional support in times of crisis via phone, text and webchat. The shift is overseen by a Shift Coordinator. The service is open every night of the year: 6pm to 2am, shift times are 5.30pm to 2.30am.
The bank staff team offer shift cover for when contracted staff are on leave. We are particularly in need of cover for weekends. 
As an organisation we aspire to create a working environment that celebrates diversity and promotes inclusive practice. Applications for these posts would be particularly welcome from colleagues from diverse cross-cultural communities, who may be under-represented in our workforce, e.g. Black, Asian and Ethnic heritage groups, members of the LGBTQIA+ community, and individuals with a disability.
For an informal discussion about this role, please contact Shelley Henderson, Connect & Teen Connect Manager on 0113 260 9328 or email shelley.henderson@lslcs.org.uk
Closing Date: 12 noon, Monday, 1st November    Interview Date: Friday, 5th November 
To apply for a pack email survivor.led@lslcs.org.uk or phone 0113 260 9328