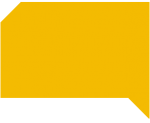 Project Description
Connect & Teen Connect Helpline Manager
NJC Scale PO29-32 £33,486-£36,371 (FTE).  Actual starting salary £20,816
23 hours per week (flexibility will be needed to meet the needs of the organisation, such as shift cover)
LSLCS is a nationally recognised survivor-led organisation. We provide out-of-hours services to people in acute mental health crisis, who may otherwise end up in psychiatric services, A&E, or other crisis and emergency provision. Our flagship service (Dial House) has been running since 1999.
This is a great opportunity to join a highly regarded, multi-award winning mental health charity, which provides an alternative, non-medical approach to emotional distress.
The Connect Helpline and Teen Connect Manager will work 23 hours per week (plus ad-hoc extra hours to meet service need). These can be worked flexibly throughout the week, to include weekly attendance at the Managers Meeting on Tuesdays, 1pm-2.30pm at our head office, Dial House, Halton, LS15.  We are looking for someone who can work their hours flexibly and dynamically to manage the needs of our highly regarded, remote based out of hours crisis support helplines. There is an expectation that the Connect and Teen Connect Manager will work overtime to cover Connect/Teen Connect Helpline shifts and in the absence of other Managers across the organisation.
The role of the Connect & Teen Connect Manager is to run our highly regarded 7-nights-a-week Connect Helpline which includes Teen Connect. They will provide support and leadership to the Connect Helpline/Teen Connect team, who all work from home, supporting a wide range of callers in crisis, from age 11 upwards. The role also involves liaising with Senior Management and Commissioners to ensure consistent out of hours service delivery and to work with the wider management team with maintaining and developing the wider organisation.
The role includes attendance at a monthly Reflective Practice meeting, which they will co facilitate. The current RP session for this role is the second Wednesday of each month, 6.30pm–8.30pm, this is currently being reviewed to meet the needs of the staff team.
This is a varied role, encompassing all aspects of service management from managing a team of staff and volunteers, maintaining relationships with our callers, networking internally and externally within the wider mental health field, aswell as reporting to and communicating with funders.
This role will suit someone who is passionate about our Survivor-led ethos which is based around offering Person Centred Approach mental health support and delivering high quality services to a variety of ages. They should also have experience of overseeing a team working with young people in crisis and knowledge of what this entails including safeguarding and risk management. In return, the candidate will receive regular one to one supervision, an annual wellbeing budget, generous annual leave and the experience of working for a Person Centred organisation.
As we are a survivor-led organisation, personal experience of emotional distress is also essential. We aspire to create a working environment that celebrates diversity and promotes inclusive practice. Applications for this post would be particularly welcome from colleagues from diverse cross-cultural communities, who may be under-represented in our workforce (e.g.) Black, Asian and Ethnic heritage groups, members of the LGBTQIA+ community, and individuals with a disability.
For an informal discussion about this role, please contact Theresa Grant, Operational Director on 0113 260 9328 or email theresa.grant@lslcs.org.uk
Closing Date: 12 noon, Wednesday 24th August
Interview Date: Monday 29th August
To apply please request an application pack from admin@lslcs.org.uk or call 0113 260 9328