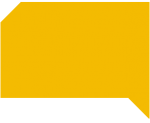 Project Description
Chief Executive Officer
Salary £45-50k per annum
37 hours per week including evening and weekend working
LSLCS is a nationally recognised survivor-led organisation.  We provide out of hours services to people in acute mental health crisis, who may otherwise end up in psychiatric services, A&E, or other crisis and emergency provision.  We have the following services:
Dial House, open 6pm-2am, Monday, Wednesday and Friday-Sunday, providing a place of sanctuary and one to one support.
Connect Helpline, currently open 6pm to 2am every night of the year, providing emotional support and information.
Dial House @ Touchstone,  open 6pm -12am Tues and Thurs. Crisis support for people from Black and Minority Ethnic (BME) Groups
Group Work – includes lesbian, gay, bisexual and transgender (LGBT) groups and weekly peer support group.
Leeds Suicide Bereavement Service (with Leeds Mind)
Leeds Wellbean Cafes (with Touchstone)
Safe Zone and Teen Connect (with the Market Place)
We wish to recruit someone with personal experience of emotional distress, substantial experience of management within a mental health or other relevant setting and experience of supporting people in crisis, including people at risk of suicide and self harm and people from BAME and LGBT communities.
Excellent support and supervision is provided and the opportunity to join a highly regarded, multi award winning mental health charity, which provides an alternative, non- medical approach to mental distress.
For an informal discussion about this role, please contact the Chair of LSLCS, Alison Lowe, on 07981 772298.
Closing Date: 12 noon, Monday 28th September
Interview Date: Wednesday 7th & Thursday 8th October