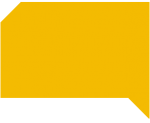 Project Description
Chair of the Board of Trustees
Leeds Survivor Led Crisis Service (LSLCS) is a mental health charity, founded in 1999.  We provide services which are predominantly out of hours and that supports people including young people in acute mental health crisis, as an alternative to psychiatric hospital, A&E, police contact and other statutory provision.  LSLCS provides a person centred, survivor led alternative to mainstream psychiatric care and the medical model of treating distress.  LSLCS specialises in supporting people at high risk of suicide and/or self-injury, who are survivors of trauma.
We are looking to appoint an experienced Chair to our Board of Trustees to lead the organisation in achieving its strategic vision as laid out in the organisations Business Plan and other governance, strategic and operational documents.  We are really keen to diversify our Board so really welcome and encourage applicants from diverse communities.  As we are a survivor-led organisation, personal experience of emotional distress is also desirable to ensure the survivor led leadership model of the organisation is embedded throughout the whole organisation including at Board level.
The Chair will agree objectives, performance and development of the CEO and provide regular supervision.  The need to be visible and known to the wider staff and volunteer team as well as our visitors and callers adds a real strength to the organisation's leadership model.  The ability to talk with clarity about the work of the organisation including its ethos is essential.
Please click on the link for the job description and person specification LSLCS Chair – JD & PS – Sep 21
For informal enquiries please contact Emma Holmes CEO at emma.holmes@lslcs.org.uk
For more information about LSLCS please visit www.lslcs.org.uk
To request an application pack please contact survivor.led@lslcs.org.uk
Closing date for applications is 5pm on Monday 8th November 2021
Interviews – to be confirmed